Back
6.11.2018
Campaign: 'Waste World' subvertising seen in Brixton, London
Bill Posters continues his 'Waste World' subvertising campaign with an installation in Brixton London. In support of @newinternationalist magazine's latest issue, Bill Posters is interrogating the impacts of Fast Fashion and consumer waste with a series of subvertising installations to draw attention to the core issues. This campaign looks at the true impact of the world's rubbish – from clothes to plastic – and those most affected by it.
Installation 2: H&M, Brixton, UK
Water pollution, toxic chemical use and textile waste: Fast Fashion comes at a huge cost to the environment.
15 million people (1% of the urban population) earn their living as waste pickers. The majority being women and children.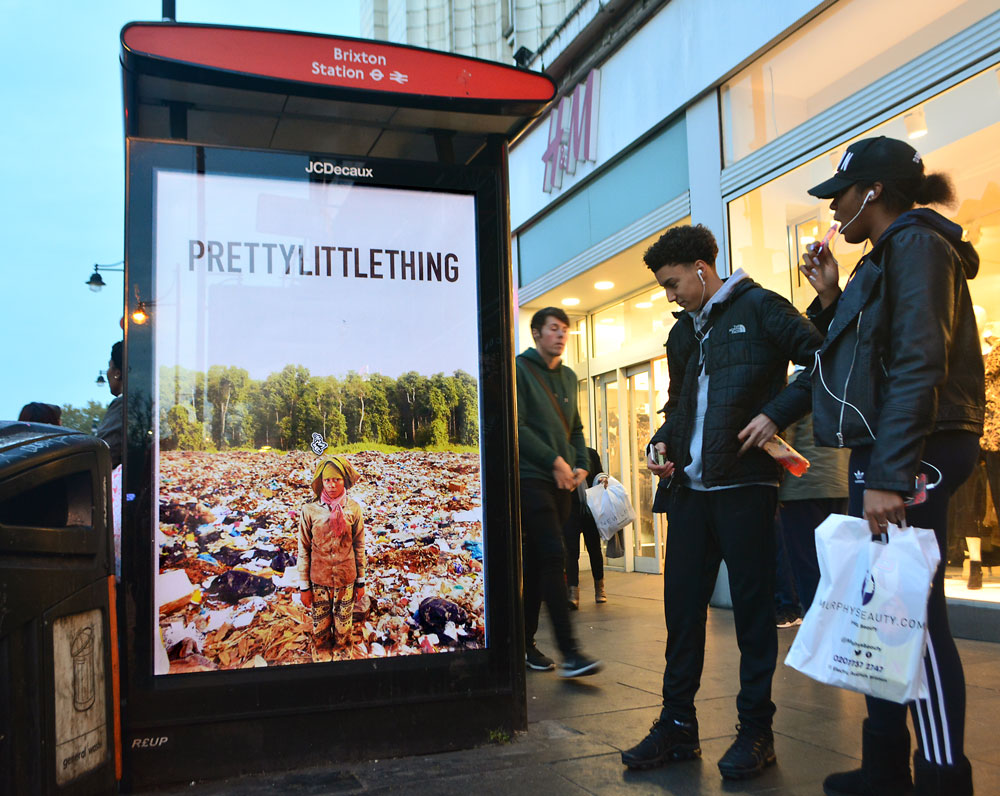 Artist Statement:
"Last week, online Fast Fashion retailers were called to answer questions before parliament about their business models in response to environmental concerns and evidence of illegally low wages in parts of the industry. The environmental audit committee of MPs requested that Boohoo (which owns PrettyLittleThing), Missguided and Asos , three of the biggest online-only retailers in the UK, give evidence at a hearing this month about fast fashion. The committee's chair, Mary Creagh stated that low-quality £5 dresses aimed at young people are said to be made by workers on illegally low wages and are discarded almost instantly, causing mountains of non-recycled waste to pile up."
"Installed outside a H&M retail store several weeks before #BlackFriday, this artwork attempts to momentarily arrest the viewer in their tracks; to ask them to consider for a moment – where does my waste go?"
– Bill Posters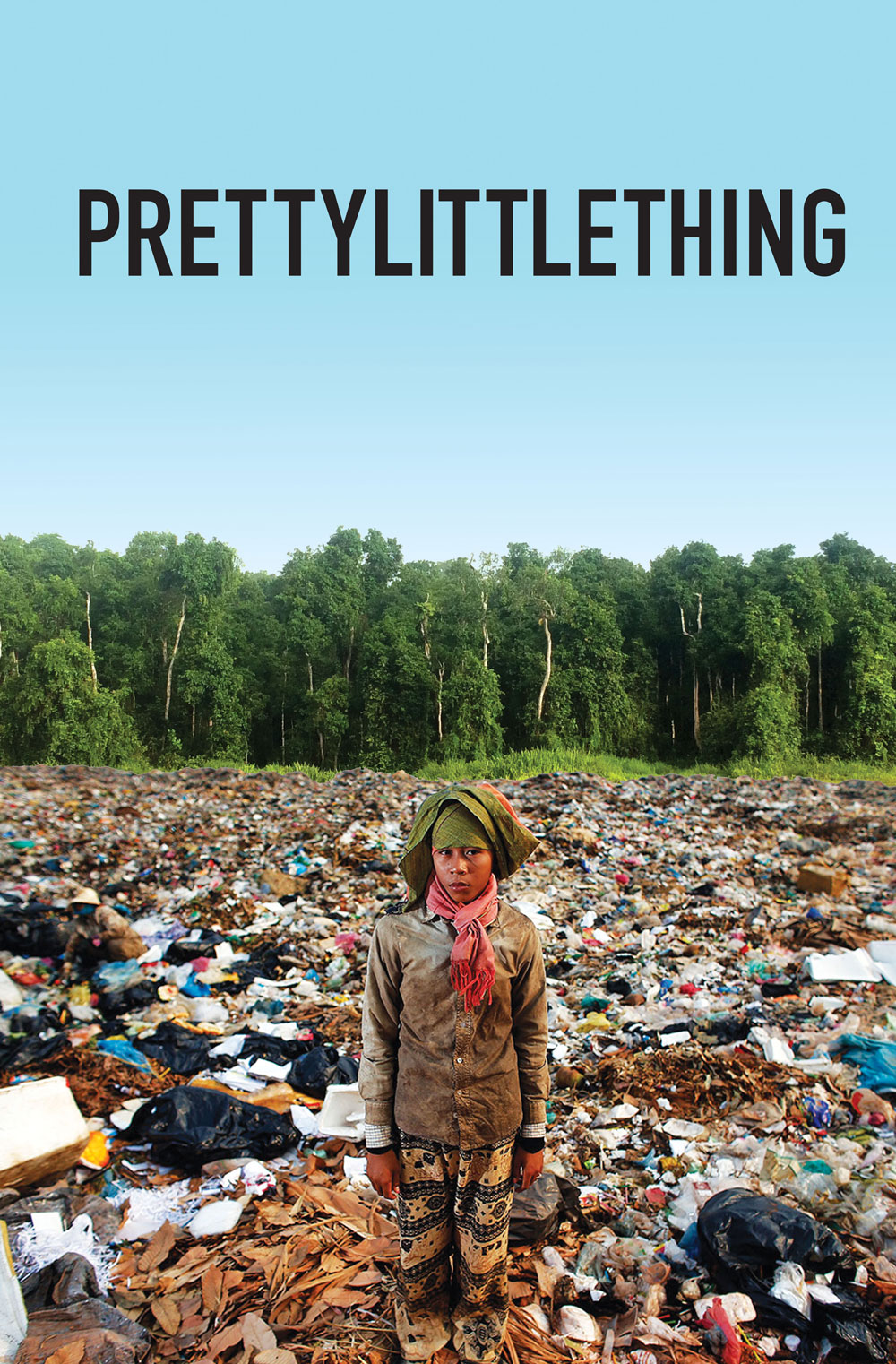 Find out the scope of the problem and understand the issues in #NI516, the Nov-Dec issue that's digging the dirt on waste:
https://newint.org/issues/2018/10/24/dirt-waste
Follow Bill Posters on Insta to see the latest installments of the 'Waste World' campaign: @BrandalismProject