Back
21.07.2021
TALK: Bill Posters Invited To Speak @ Athens Democracy Forum, October 2021
I'm very pleased to announce that I have been invited to speak at the 2021 Athens Democracy Forum. I'll be joining heads of state, politicians, diplomats, authors, journalists, campaigners and fellow artist Ai Weiwei to engage in the central themes of this year's forum and will be contributing to discussions concerning creative activism and disinformation.
I will also be announcing the launch of a new disinformation project and online intervention at the forum too which will no doubt rustle some feathers…
You can see the list of speakers for this year's forum here:
https://www.athensdemocracyforum.com/speakers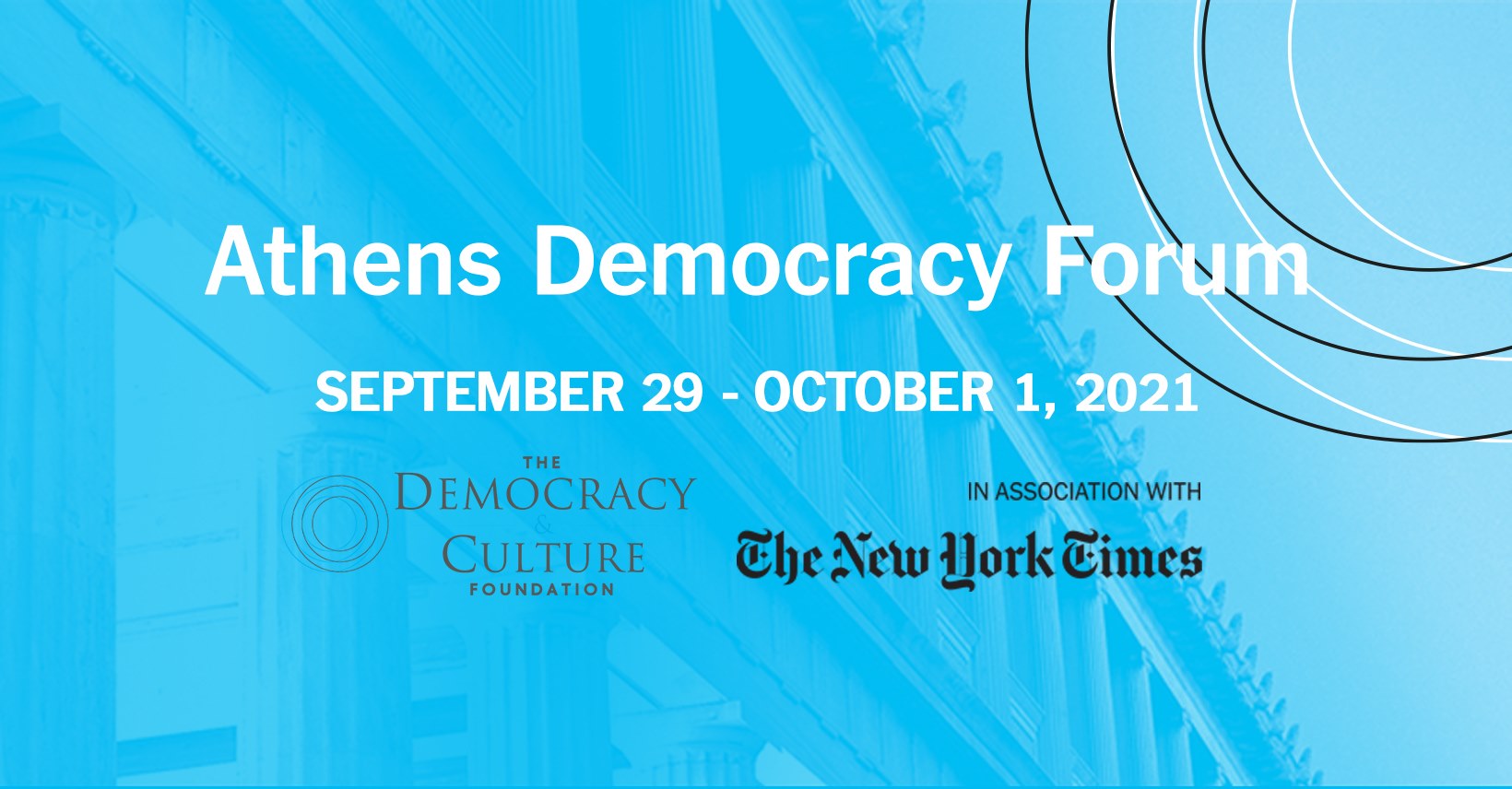 History of the Athens Democracy Forum
The Athens Democracy Forum was convened by the New York Times from 2013 – 2018.  In order to allow future growth and development of the conference, it was decided to form a non-profit structure around the forum and remove it from the commercial structure of The New York Times conference division.
In 2019, Achilles Tsaltas (ex-Vice President of International Conferences at The New York Times) set up a non-profit organization, the Democracy & Culture Foundation, to take the event forward.  A fully dedicated team to run the Athens Democracy Forum was established as an independent entity that remains strongly linked to The New York Times brand and programming.
Aims and objectives of the Democracy and Culture Foundation
The mission of the Democracy & Culture Foundation is to empower society through better governance and citizen engagement. The Foundation aims to be the leading global platform for dialogue and solution-oriented activities concerning 1) the role of culture, as an expression of freedom and individuality, in allowing a society and democracy to flourish and 2) the evolution of democracy, civil society and the arts and media.
Goals:
promote the principle of artistic freedom and independence and dedication to truth of the media, as prerequisites for a good society and governance;
seek new models of democracy inspired by the arts as an expression of human creativity and freedom of thought;
recognize and collaborate with individuals and institutions whose achievements demonstrate a lasting commitment to the advancement of democracy and culture.
To achieve these goals and enhance its mission, the Foundation seeks to team up with global institutions, networks and events in an effort to ensure that the new models and proposed solutions become reality.