Back
13.12.2018
BOOK: 'THEY LIVE: A Visual & Cultural Awakening', 30th Anniversary Release
Various authors. Foreword by John Carpenter. Edited by Craig Oldham
In homage to the film that launched a thousand street art careers, Rough Trade Books is releasing They Live: A Cultural & Visual Awakening – a 30 year anniversary publication in homage to John Carpenter's classic cult film: THEY LIVE!
The book includes an essay from myself that connects the dots between They Live and Brandalism alongside a critical analysis of contemporary forms of propaganda today. The book also contains a host of written and visual contributions from renowned figures including Shephard Fairey, Slavoj Zizek, Guerrilla Girls, Barbara Kruger, John Grant and Roger Luckhurst.
In partnership with Mondo/Death Waltz Recording Co, a special edition version of the book has also been created and is being sold exclusively at screenings taking place in London, Los Angeles, New York and Austin,Texas on Wednesday 16th January. This special edition will be housed in a slipcase, and includes a signed and numbered money bill. Strictly limited to 750 copies worldwide.
**
PRE-ORDER YOUR COPY ONLINE

HERE**

**GET TICKETS FOR A SCREENING HERE**

They Live: A Visual & Cultural Awakening is a visual celebration of one of the 80s most revered cult films, designed as a perfect replica from the film's iconic magazine stand by 'designers' designer' Craig Oldham. Politics, art, music, comics, literature, philosophy, and of course film, They Live touches on topics that are as relevant now as they were then. Leading cultural figures explore and examine the film's influence and impact. The foreword is from director, John Carpenter and you can pre-order a copy from Rough Trade Books online now.
Features:
— Designed as a replica of the original film prop, including all the infamous commands
— Bubblegum scented
— Subliminal commands hidden throughout the book
— Original short-story in full by Ray Nelson
— Comic Book adaptation in full by Ray Nelson and Bill Wray
— Original contributions from John Grant, Slavoj Zizek, Shepard Fairey, Roger Luckhurst, and Brandalism
— Rare and unseen archive material from Universal Studios exploring the film's genesis
— Specialist glyph typeface of the alien language (Formaldehyde-face)
— Rare archive imagery from Barbara Kruger, Jenny Holzer, Guerrilla Girls,the LA Times, the Reagan family, the Trump Campaign and WWE.
Price: £24.99
SHIPPING FROM 2nd JANUARY**
ORDER ONLINE
HERE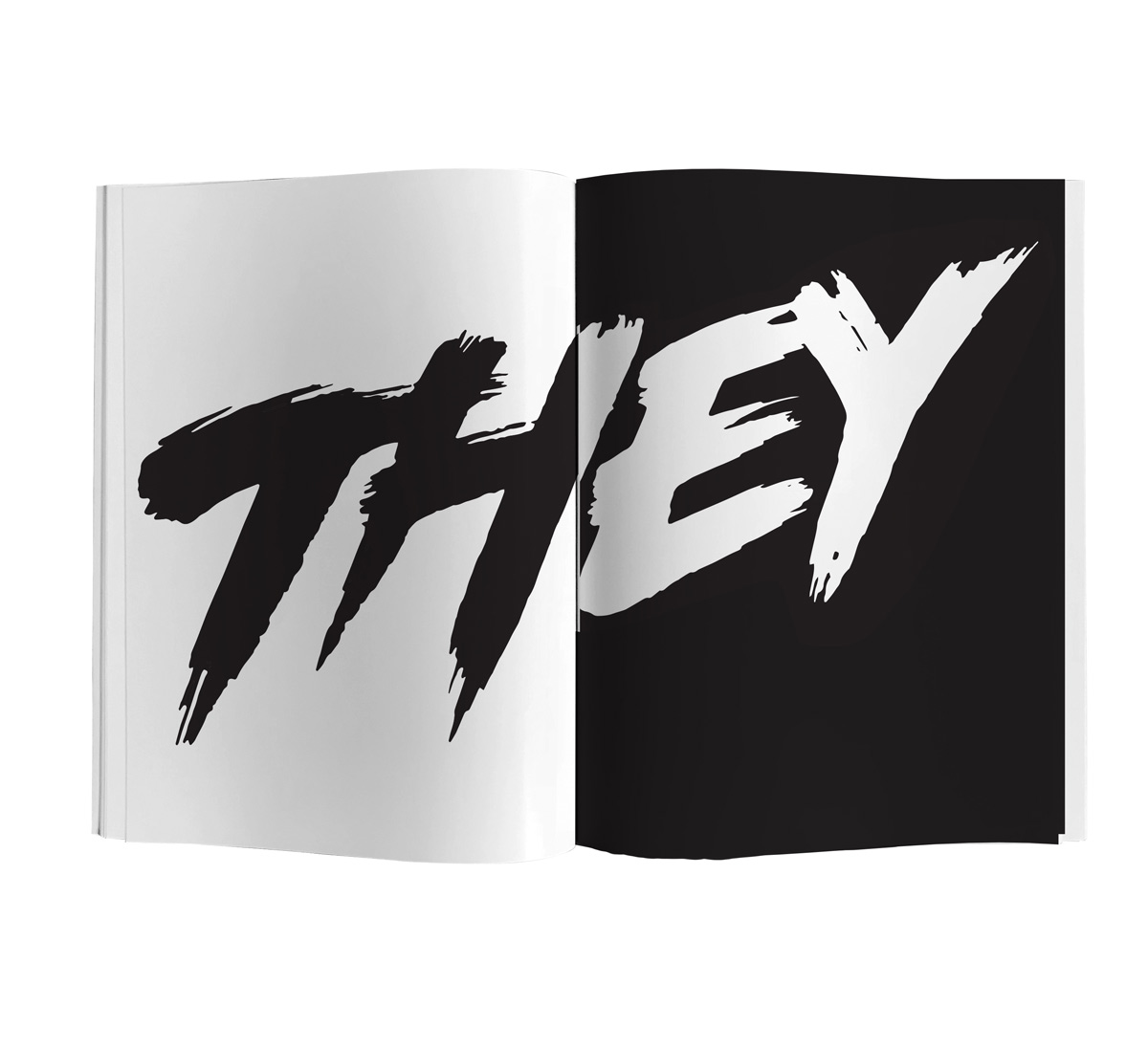 Written and directed by legendary filmmaker, John Carpenter, They Live (1988) is a science-fiction action film, which belies many of the genres in which it's cast. Dismissed by critics upon release, the film has gone on to claim a cult following and earned a reputation for its political satire, social commentary, philosophical and technological forecasting, and visual aesthetics—areas in which the film has both inspired and exerted its distinct influences since.
Starring former WWE Wrestler, Roddy Piper, They Live follows an unnamed drifter as he discovers the ruling class are in fact aliens. Stumbling on an antidoting pair of sunglasses, the truth is revealed. The people in power have been concealing their identity and operating clandestinely to control humanity through consumerism, greed, and subliminal messaging in mass media. On the brink of his discovery, the protagonist, Nada, seizes a magazine from a newsstand and what it unveils changes not only the course of the film, but the aesthetics of counter- culture indefinitely. This publication, is that magazine.
Produced as a perfect replica prop, with exceptional attention to detail, They Live: A Visual and Cultural Awakening celebrates the importance of the film and explores its influences, inspiration, and ideas, as well as its social, cultural, and political relevance today.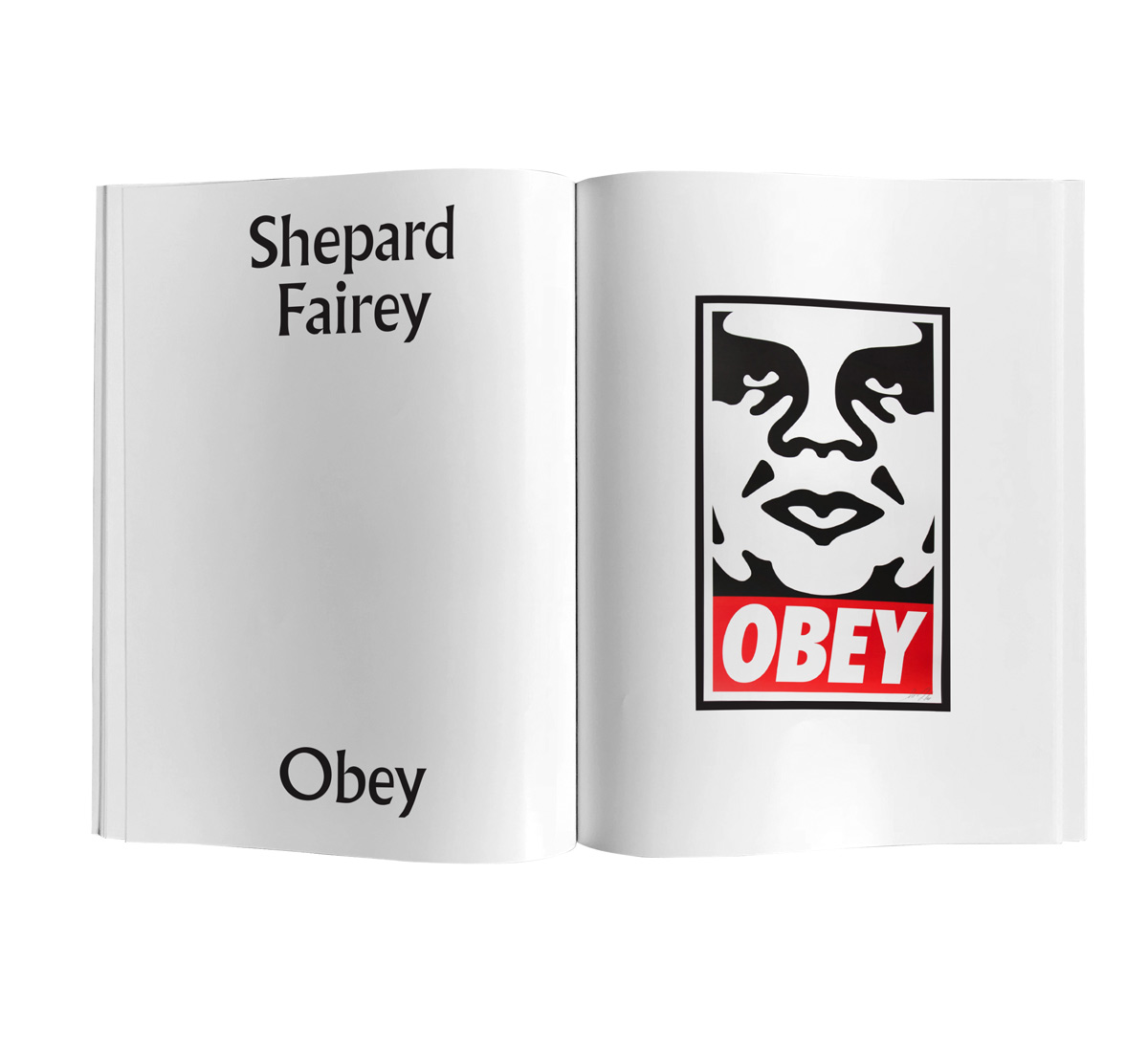 The book offers commentary through original contributions on the film's core themes – including street artist, Shepard Fairey, responsible for the Obey label and iconic HOPE poster for Barack Obama; celebrated musician and soundtrack afficionado, John Grant; radical philosopher and thinker, Slavoj Zizek; international subvertising and activist group Brandalism; international horror and science-fiction critic and author, Roger Luckhurst; as well as featuring the original short story Eight O'Clock in the Morning, on which the film is based and its comic adaptation, written by Ray Nelson, and inked by Bill Wray of Ren and Stimpy fame. It also features the work of artists Barbara Kruger, Jenny Holzer, Guerrilla Girls and more.
Subliminal messages play with your mind throughout, as well as the smell of bubblegum, and even an essay written in the language of the film's aliens and the means to decode it. This distinct and meticulous book is a must for any film lover, and is an artefact to behold in both its object and conceptual sense.