Back
2.03.2021
PRESS: Synthetic art featured in 'Mirror with a Memory', Carnegie Museum of Art podcast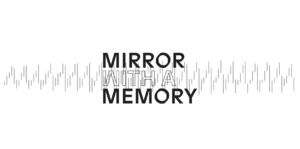 You can listen to excerpts from my 'Big Dada' (2019) synthetic art work on the Carnegie Museum's new podcast series entitled 'Mirror With A Memory'.
Debuting on February 1, 2021, the Mirror with a Memory podcast focuses on different facets of the conversation around artificial intelligence and photography—from biometrics and racial bias to the ways that we perceive the environment and international borders. Hosted by renowned American artist Martine Syms, the six-episode series features leading artists and thinkers in dialogue accompanied by excerpts from important artworks, unpacking the ways in which the collision of photography, surveillance, and artificial intelligence impacts everyone.
My artwork is featured in Episode 3:Evidence where the fascinating artist Lynn Hershman Leeson critically interrogates the new liminal boundaries between the self-surveilling subject, truth and image making. It's really encouraging to have my work included in such an in depth critical conversation between Lynn Leeson and Martine Syms.
Episode Three: Evidence
If we know that it is impossible for a photograph to be objective, then why do we rely so heavily on photography as evidence? In Episode Three, we speak with artists Lynn Hershman Leeson and American Artist to consider how AI can complicate our relationship to pictures we would otherwise think of as visual "proof."
Listen to the full series online for free here: