Back
26.10.2019
Interview: Artist Profile in The Economist's Latest Film
'Could Deepfakes Weaken Democracy?' – The Economist Films
I'm pleased to be able to share the latest film from The Economist's 'Now & Next' series entitled 'Could Deepfakes Weaken Democracy?'. The short film features an artist profile of my work and the work that myself and Daniel Howe have been doing concerning the artistic applications of AI and ML technolgies to create synthesised personas using Video Dialogue Replacement techniques (always simplified to 'deep fakes' in the media). It's also a pain that they simplify stories to focus on the individual rather than the collective co-creators of the Spectre project including artist Daniel Howe and our project partners Canny AI and Cambridge University's Psychometric Centre.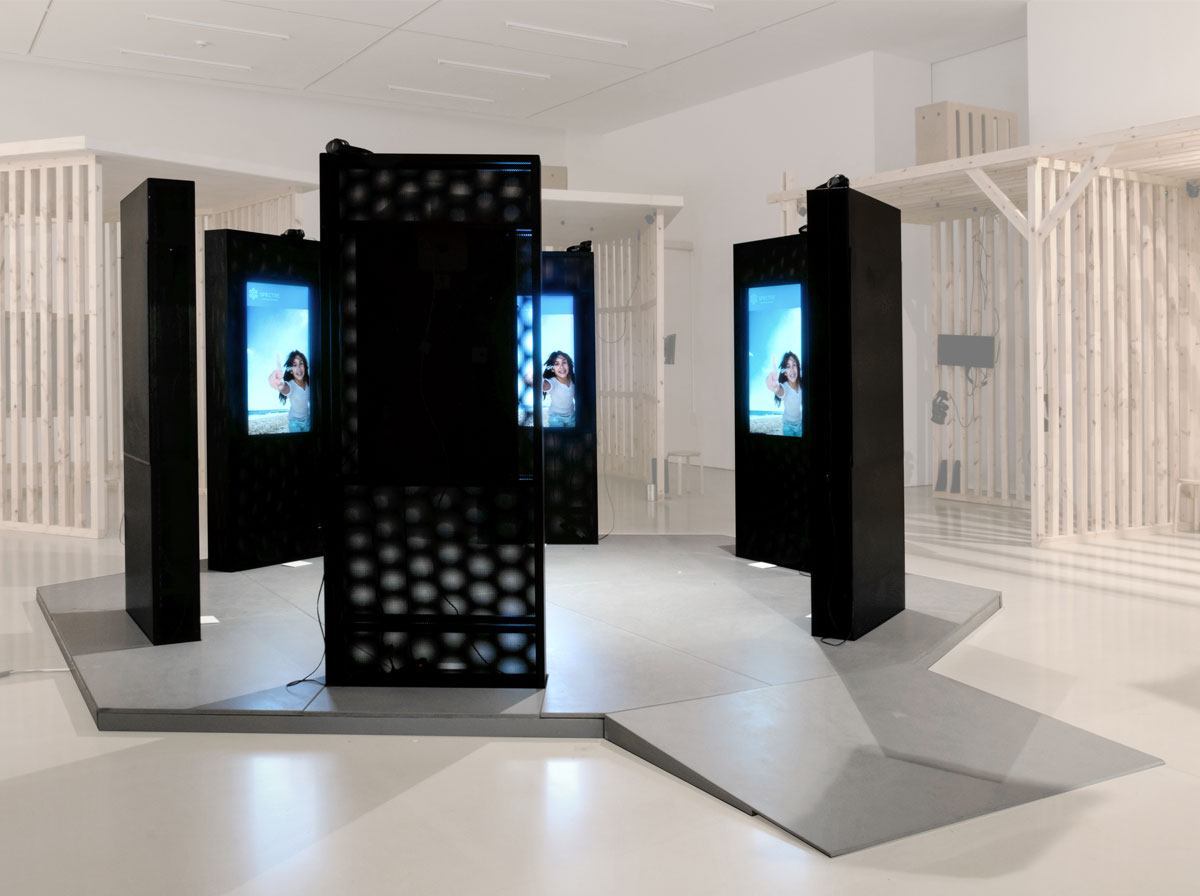 The short film is embedded below this synopsis:
Bill Posters is one of the artists behind the deepfake videos known as the Spectre Project. To test Facebook's response, Bill posted the deepfake videos on Instagram, a social-media platform owned by Facebook. The company downgraded the videos' visibility. But that didn't stop this fake clip of Facebook boss Mark Zuckerberg, going viral. That showed the potential for spreading disinformation online through deepfakes. A danger that's likely to increase as long as tech companies and politicians remain unsure how to deal with it.
Image manipulation is already exploited by autocratic regimes. It's a dark art that goes back to Joseph Stalin who made his enemies disappear. AI today is capable of making deepfake videos like this where comedian Bill Hader morphs into Tom Cruise. As the technology advances the danger is that deepfakes will be used to mislead voters in democratic countries.
Aviv Ovadya is the founder of Thoughtful Technology Project. He worries about another problem that deepfakes could be used as an excuse to help politicians escape scrutiny. He believes the ultimate threat from deepfakes could be that more and more people opt out of democratic politics. A phenomenon he calls "reality apathy"
So what can be done to fight back? A group of scientists at Cambridge University are having a go. They have developed a computer game to teach people how to spot disinformation. Dr Sander van der Linden, the game's designer, believes it will help people to distinguish fact from fiction. Dr van der Linden's team have drawn inspiration from preventative medicine in their hunt to cure fake news.
Thanks to the film's producers at The Economist for producing a fairly balanced report into the current field of deep fake creation, detection and mitigation of the risks these types of technologies pose in the political sphere.