Back
2.12.2018
Gallery: 'Distress Call' unveiled at 'Intervention', HCSC Gallery, London
Bill Posters has unveiled a new installation entitled 'Distress Call' as part of his work that is currently on display at 'Intervention', a group show of over 30 contemporary street artists at HCSC Gallery, London.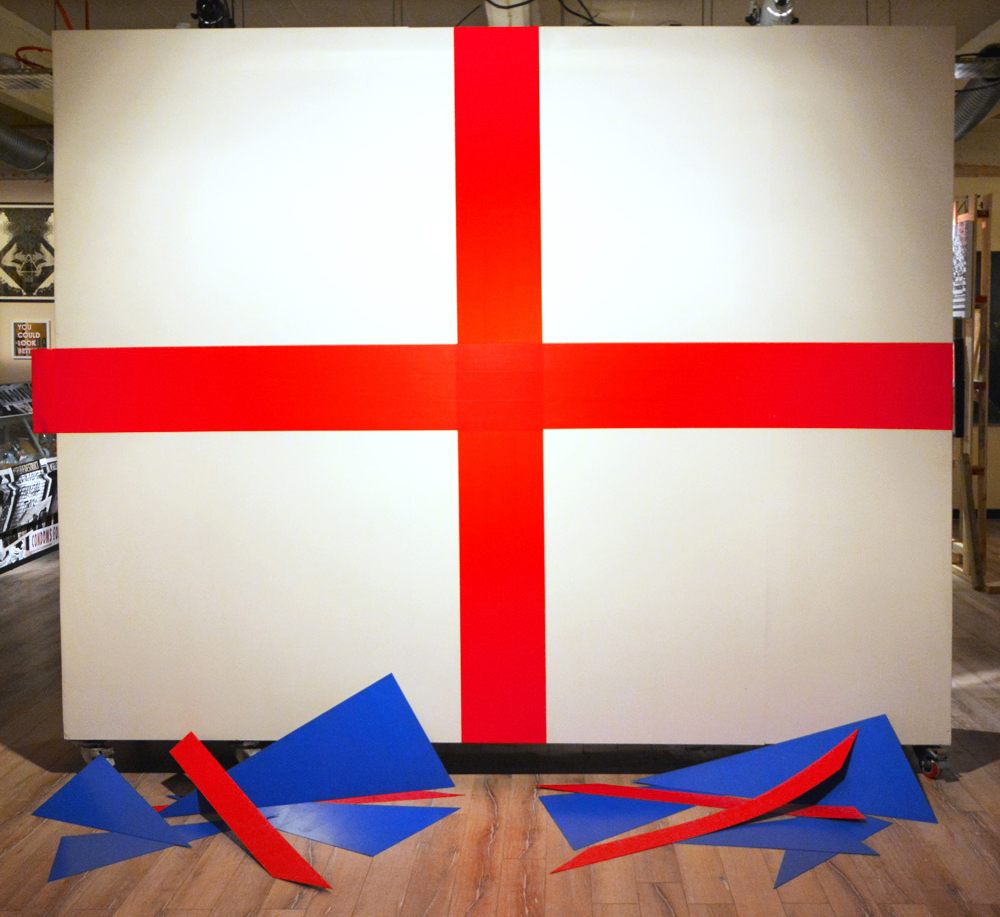 'Distress Call'

Medium: Steel, cotton tape
Dimensions: variable
2018
A distress signal indicates that a person or group of people are threatened by serious and/or imminent danger and require immediate assistance. For hundreds of years inverted national flags were commonly used as distress signals. However, for some countries' flags it is difficult to determine whether they are inverted or whether there is no cause for alarm.
In the context of an austerity-driven Brexit process and the rise of nationalist identity politics in England and abroad, it is clear the UK is in distress. Therefore the artist feels that we must intervene.
This installation creates a situation that provokes the viewer to move from a position of observer to active participant. What will it take for you – both within the gallery and outside, to cross the line and intervene?
The coordinates and location of this distress signal are exactly where you are standing right now.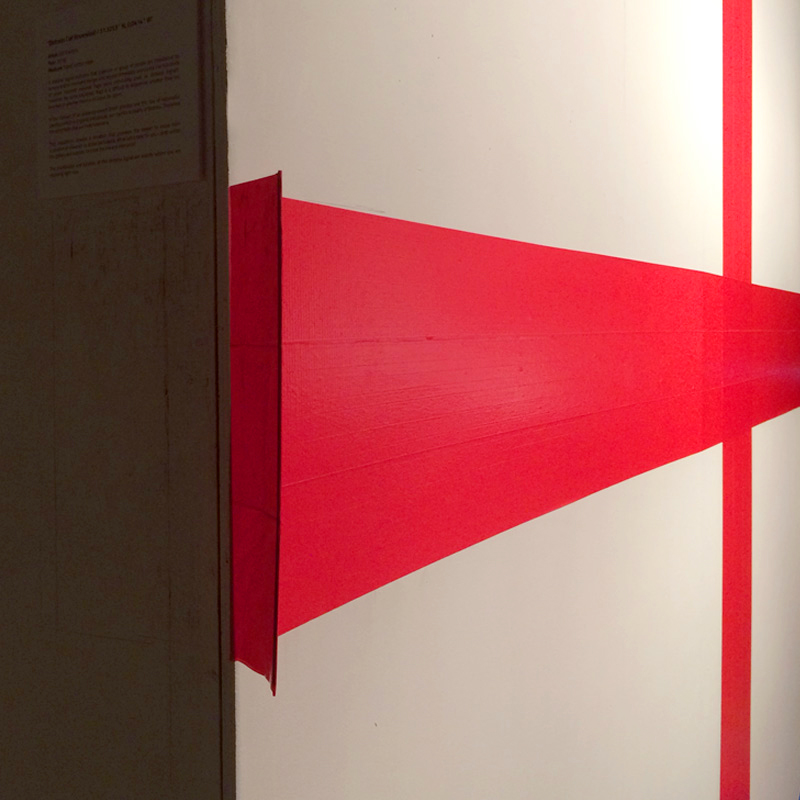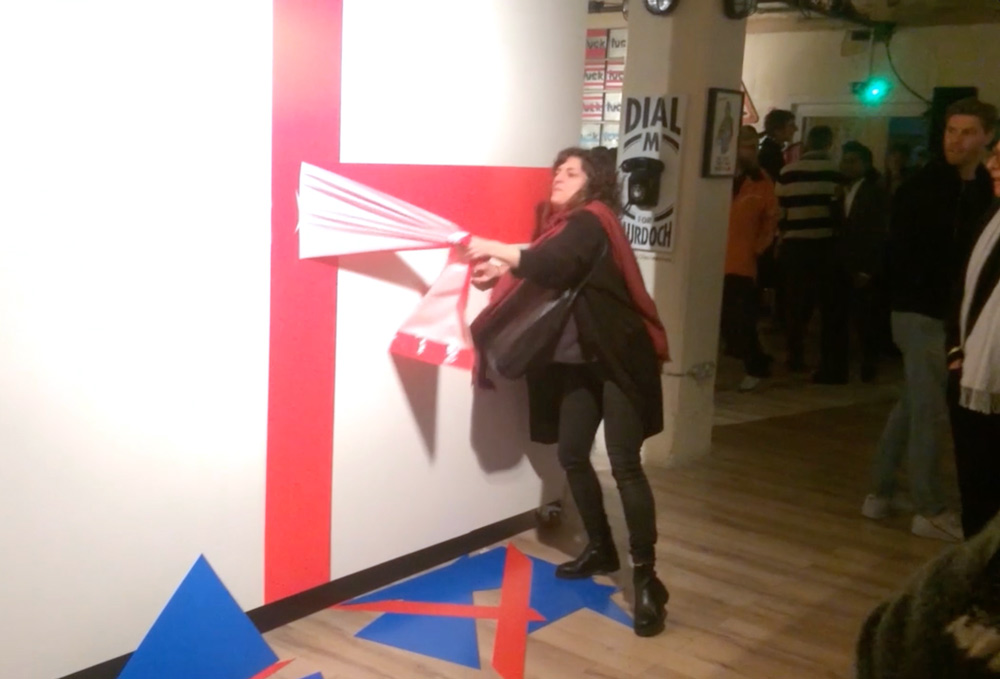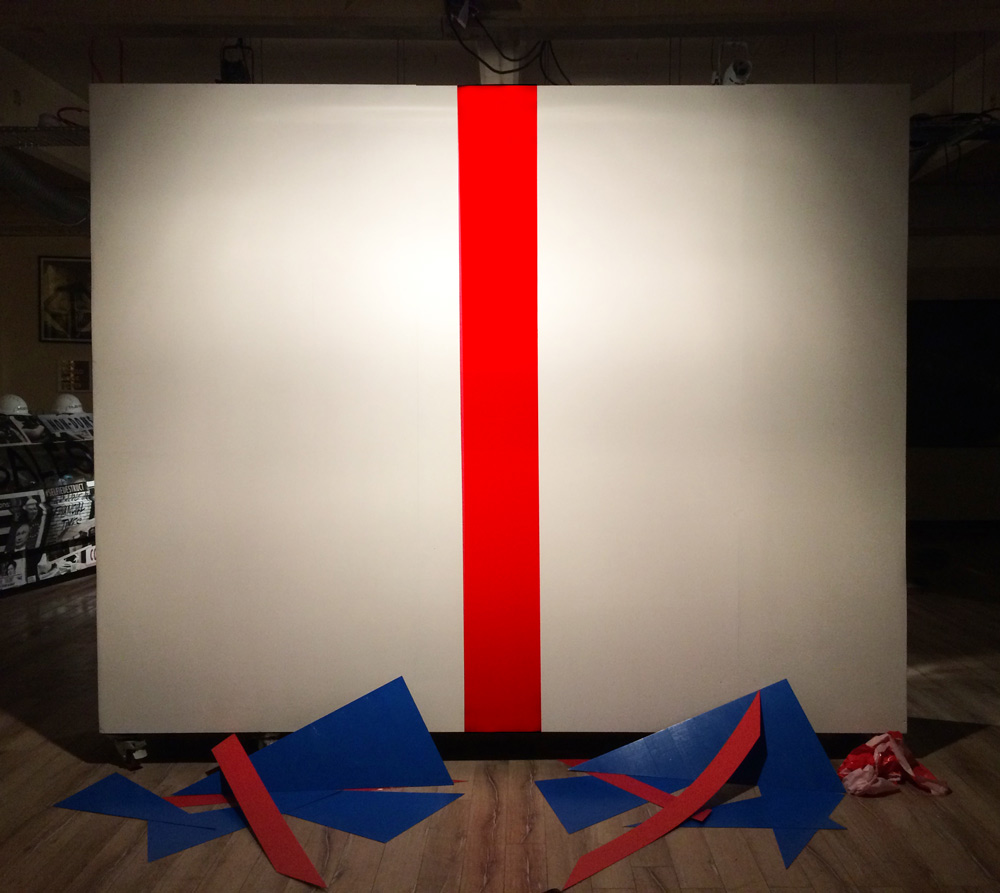 Huge thanks to Ema and her team at 1963 Gallery and Simon from Creative Giants for all the encouragement and assistance during the preparations for the exhibition.