Back
6.12.2018
Feature: 'Lay Mordaza Me Obliga' – In conversation with Valtonyc @ Brooklyn Street Art
'All art is political.'
– Valtonyc
Brooklyn Street Art have featured an extended article that explores my recent intervention in Barcelona entitled 'Lay Mordaza Me Obliga' / 'The Gag Law Made Me Do It'. Through some back channel communications it was possible to connect with Valtonyc – the Catalonian rapper currently in exile in Belgium as a result of Article 578 -the 'Gag Law' and talk about the current political reality for artists, activists and citizens that try to challenge the Spanish state and monarchy today. Valtonyc – a vocal pro-independence rapper from Catalonia was sentenced to 3 years in prison in March 2018 for lyrics that contained (alleged) glorification of terrorism, slander, 'lèse-majesté' (defamation against the crown), and threats."
Over 15 artists are currently in prison or being charged under the 'Gag Law' for criticising the Spanish state and monarchy. As nationalist and far right politics grows across Europe, legislation like Article 578 sets a worrying precedence for the removal of rights and censoring of political and cultural dissent. The fact that this legislation was passed by a central European country that is supposedly democratic sets an unnerving precedent for other countries to follow.
Here's a sample of the interview with Valtonyc but be sure to head over to Brooklyn Street Art for the full interview after the jump…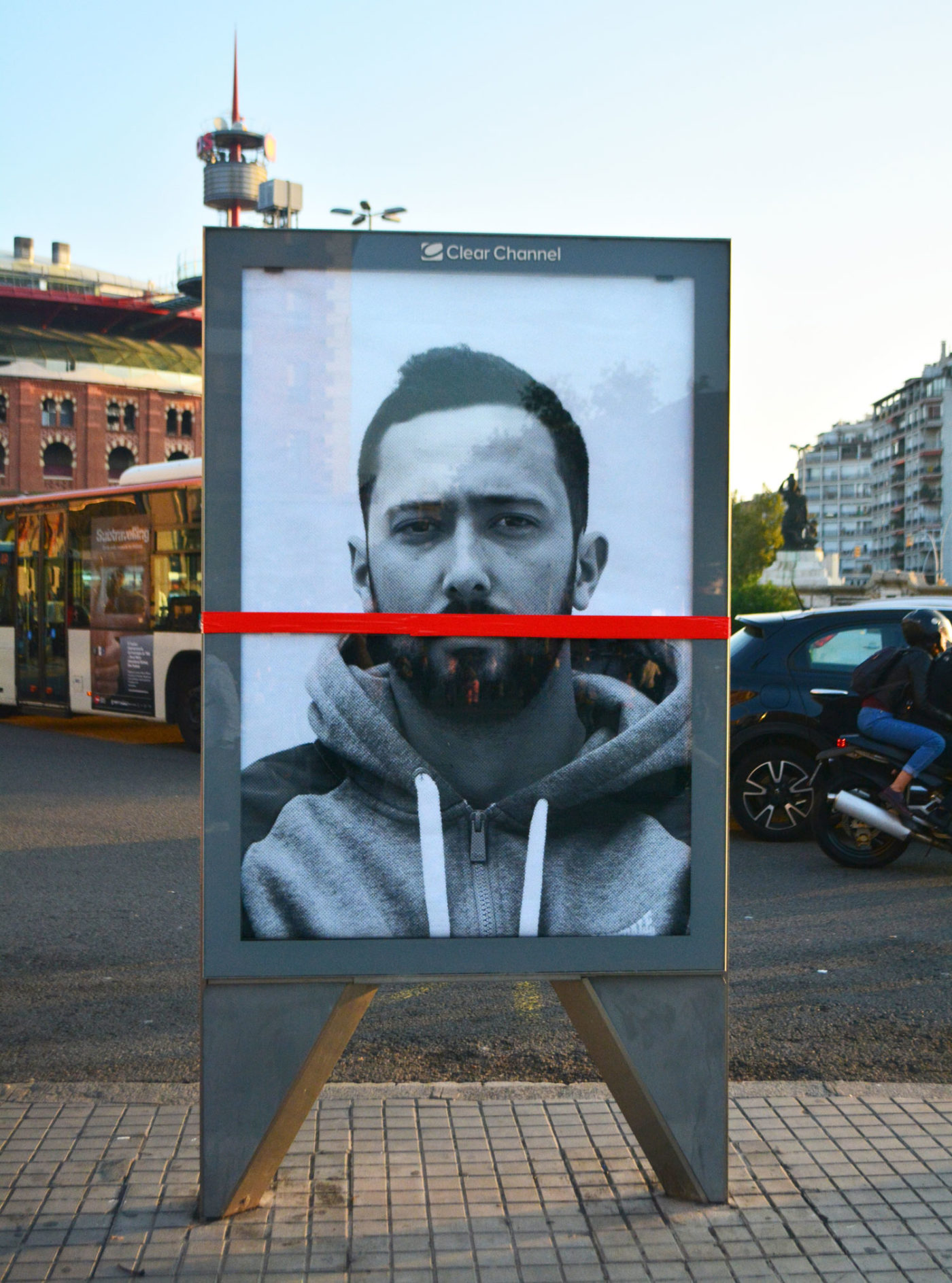 BSA: Democracy returned to Spain in 1977, 41 years later you were convicted by the Supreme Court of Spain for exercising your rights to express your opinions not only as a citizen but as an artist. How is it possible that a member state of the EU, one that bills itself as a democratic state can rescind freedom of speech among its citizens?
Valtonyc: Being condemned by a song is not the most serious thing that happens in Spain. Since the beginning of the supposed "democracy". Spain has the only general secretary of a communist party in prison under a life sentence. Now he is also joined by the president of ERC and the ministers of Catalonia without trial and with accusations of up to 30 years for rebellion.
There was no transition in the Spanish state where responsibility for the crimes of the Franco regime was assumed and the judicial powers were not purged. The Francoist court changed its name but not its judges. The republicans continue in common graves and the franquistas with life  annuities, streets with their name and monuments.
In Spain, multiple daily newspapers, websites and illegal political parties have also been closed. All this in the eyes of Europe. We are not a bourgeois democracy like other countries in Europe, we are a fascist state and it is demonstrable.
Read the full interview here.
Huge thanks to Brooklyn Street Art for supporting artists facing censorship for their creativity.  The fight for the right to freedom of expression is one that should concern us all.
– Bill Posters