Back
19.10.2018
Feature: Editorial artwork for New Internationalist magazine
New Internationalist is a leading independent media organization dedicated to socially conscious journalism and publishing. They are proud to be a multi-stakeholder co-operative co-owned by their workers and in August this year they approached Bill Posters with the opportunity to contribute an editorial artwork in support of their latest issue 'The Dirt On Waste'.
We talk of trashing our planet – taking more from nature than it is able to renew, speeding headlong towards climate chaos. But much less attention gets focused on the fact that we're often doing this to create things that will themselves, in very short order, be trash.
The Waste edition of New Internationalist looks at how our vision of prosperity is built upon the transient and throwaway and argues for a system change to save a planet choking on its junk. Every year we produce plastic – much of which will be discarded after mere minutes of use – equivalent to the weight of every living person on Earth. In wealthy countries, industry spews out 42 kilos of waste per person every single day to keep the wheels of the economy turning. The amount of rubbish we're creating keeps growing year on year.
The discourse around waste has got focused on recycling and what individuals can do to be less wasteful. Important as those things are, they go nowhere near far enough – it's like picking up the pieces at the foot of the cliff rather than stopping the vandals at the top. Discover what else we need to be doing to tackle the deluge of trash.
From speaking to the editor and team at New Internationalist and learning more about the core issues that this latest magazine interrogates, it became clear that this conversation was one that also needed to be happening in the streets – in the spaces and places where we all do our consumption and shopping, the retail and the urban centres that intimately connect us to the detremental impacts of hyper-indiviudalism.
"In support of New Internationalist's latest expose, I will be heading out into the streets for 'Waste World' – a series of weekly subvertising interventions across the UK that interrogate the impacts of Fast Fashion and consumer waste. This campaign looks at the true impact of the world's rubbish – from clothing to plastics and e-waste – and those most affected by it."
– Bill Posters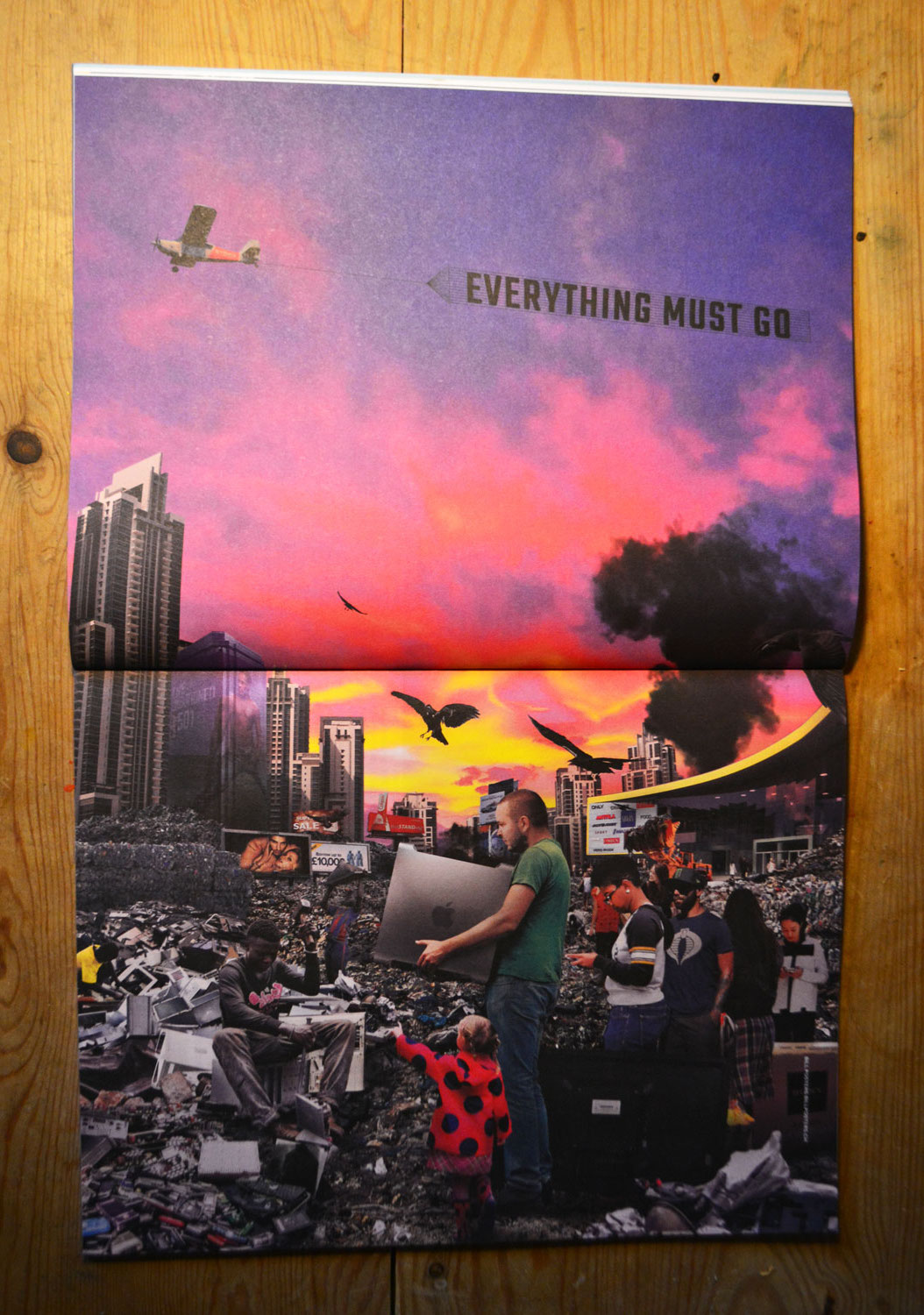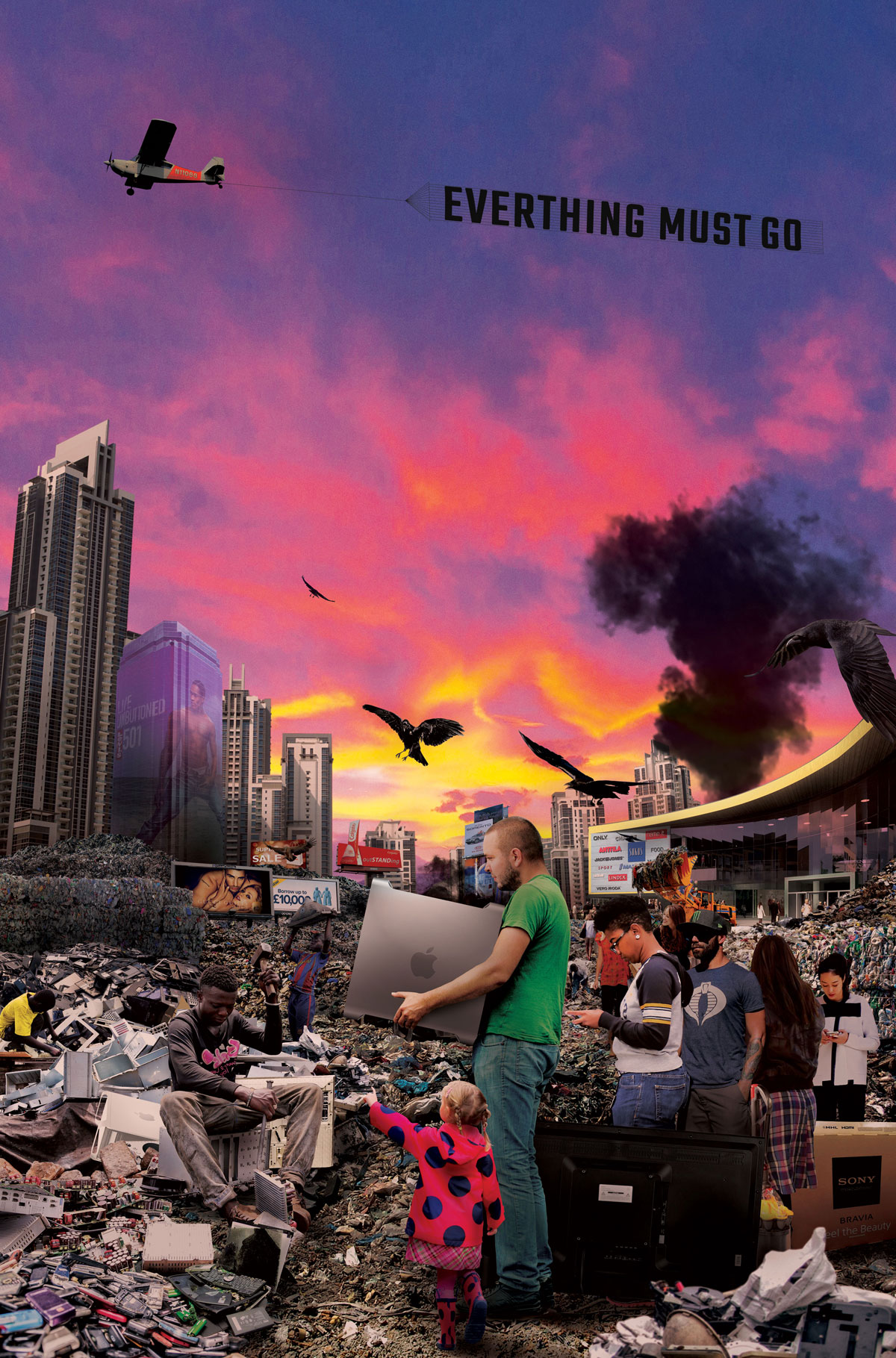 Read more about the issues caused by consumer waste in NewInternationalist's #NI516 waste issue here: