Back
14.11.2018
Campaign: New 'Waste World' intervention seen in Manchester, UK
A new advert for Nike has been spotted in Manchester…
In support of @newinternationalist magazine's latest issue, Bill Posters is interrogating the impacts of Fast Fashion and consumer waste with a series of subvertising installations to draw attention to the core issues. This campaign looks at the true impact of the world's rubbish – from clothes to plastic – and those most affected by it.
The 'Waste World' campaign will culminate with a video of the project due for release on the largest retail event of the year next week – Black Friday, the 23rd November.
Installation 3: Retail Park, Manchester, UK
We all think we are playing our part in averting climate change and environmental degradation by recycling. It's quick, easy, and we do it from the comfort of our home. However the reality of where our recycling actually ends up shows we are playing 'our part' in a very different way. A staggering figure of 93% of global waste is dumped in low-income countries due to inadequate municipal provisions. Western countries can't process their own waste, instead – we sell it to other countries in Asia and Africa to be 'processed'.
More than 60% of the plastic that you throw into your recycling bin is sent to another country and defined as recycling. Whether it is plastic, fabrics or e-waste, our waste products aren't recycled in the way we imagine. The problem is that the local recycling facility fills shipping containers with our e-waste, plastics or fabrics and ships them out of the country for processing in Asia and Africa.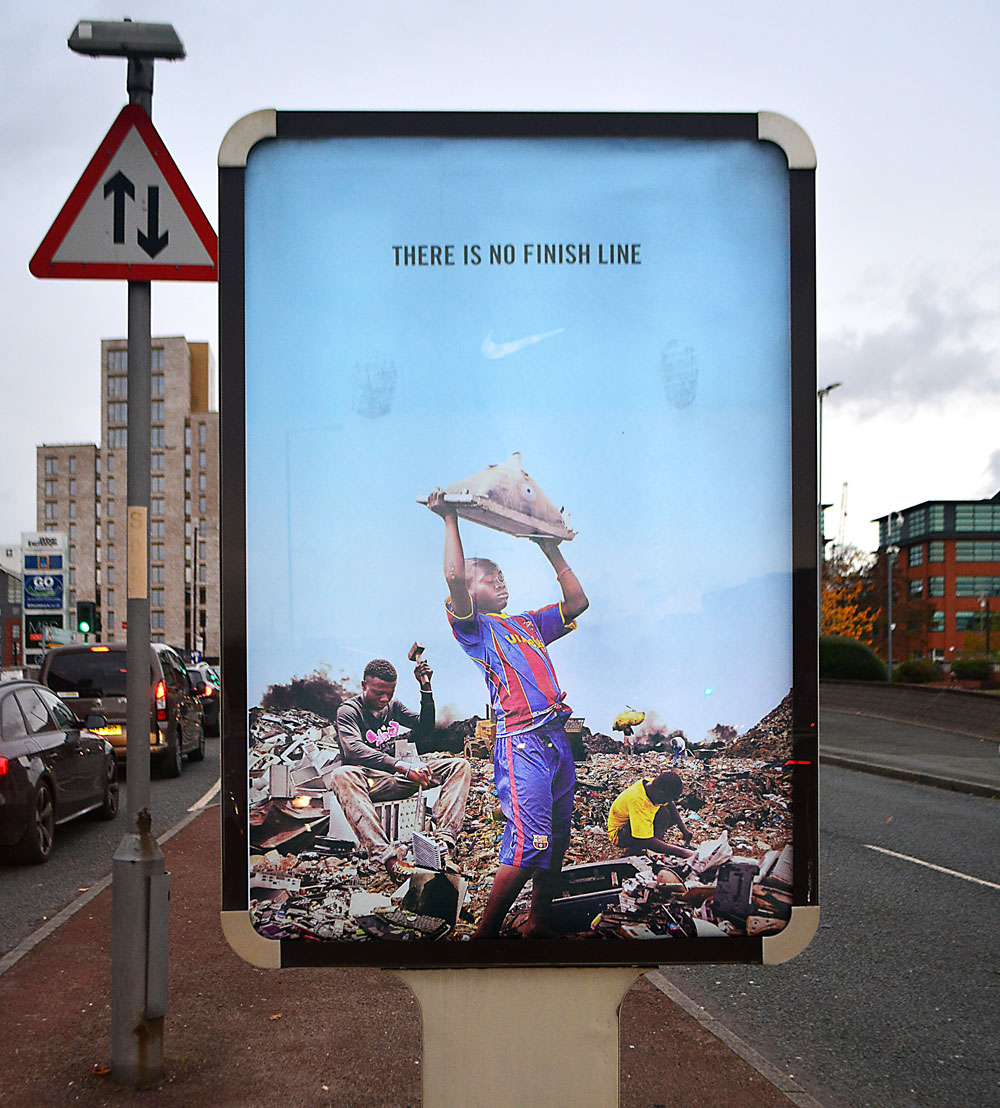 Artist Statement:
"This artwork installed outside a retail park in Manchester features a photo montage of young people from the world's most infamous electronic waste scrap yard – Agbogbloshie in Ghana, west Africa. A place where young men like Alhassan (seen seated on the LHS) eke out a living mining old computers and car batteries for raw materials. For people like Alhassan, there is no finish line, as each kilogram of copper or toxic precious metals that they retrieve from our e-waste buys their food, shelter and survival for the week with little hope of change. Ask your local municipal recycling centre where the waste they collect actually ends up. Only with pressure from above and below will this industry change."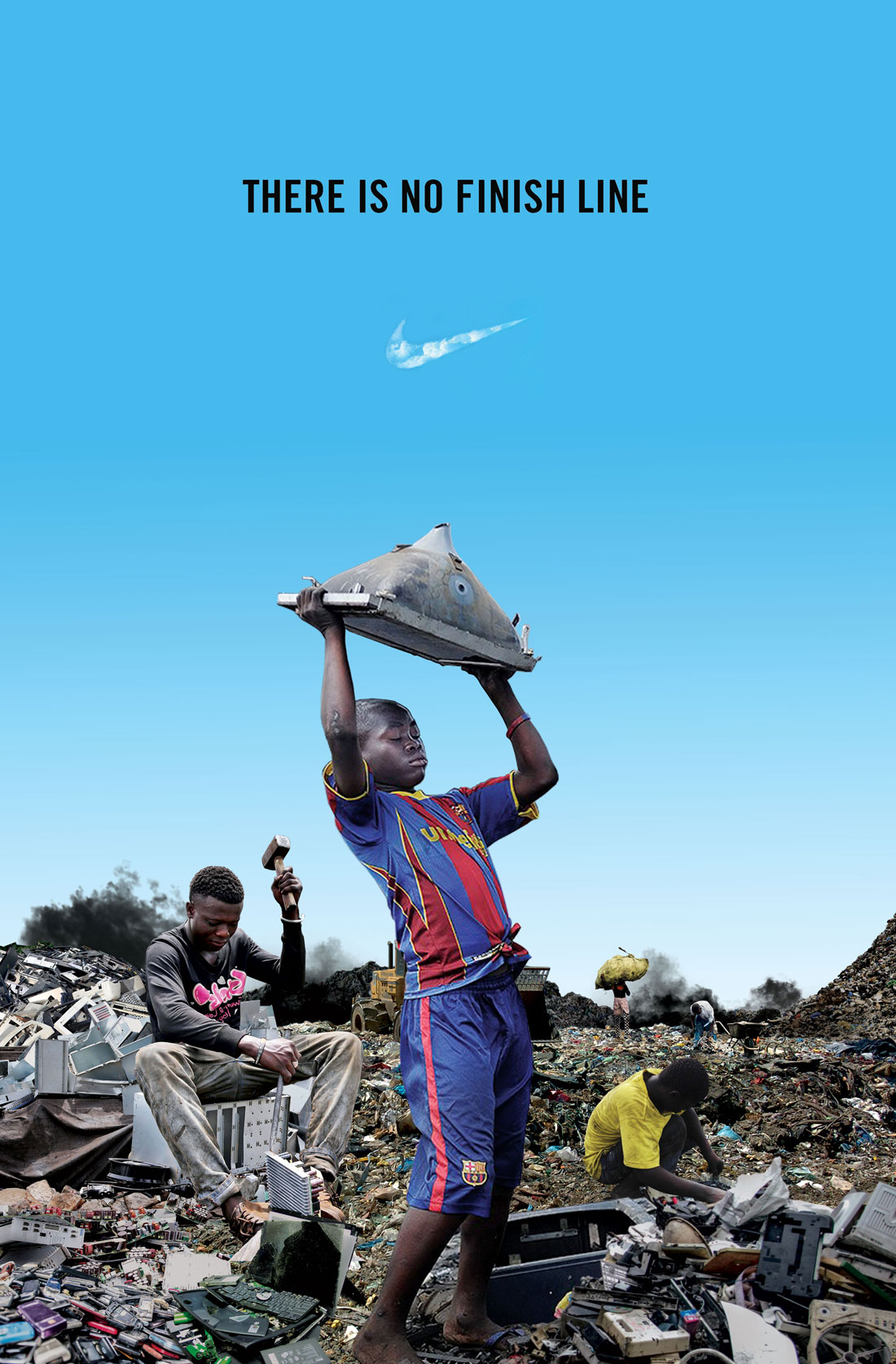 Find out the scope of the problem and understand the issues in #NI516, the Nov-Dec issue that's digging the dirt on waste:
https://newint.org/issues/2018/10/24/dirt-waste
Follow Bill Posters on Insta to see the latest installments of the 'Waste World' campaign: @BrandalismProject